Inside Timber Pizza Company, a Pop-Up Turned Permanent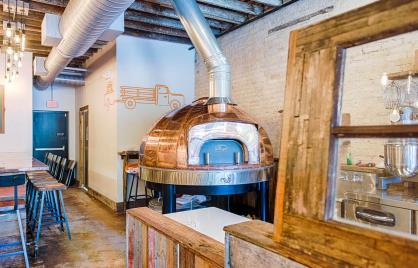 Eater DC by Missy Frederick
It's opening day for Timber Pizza Company. What started as a popular pop-up has now found a permanent home in Petworth.
Take a tour of the space here. The wood-fired pizza itself is inspired by Neapolitan pies, though not strictly traditional. The new restaurant's menu includes pies, salads, a few small plates, and a small selection of desserts. The restaurant is from friends Andrew Dana and Chris Brady, as well as chef Dani Moreira.
Now that the full location is open, the restaurant's mobile truck will still serve up pizza at special events, breweries, and more.
Timber Pizza Company, 809 Upshur St. NW, website.