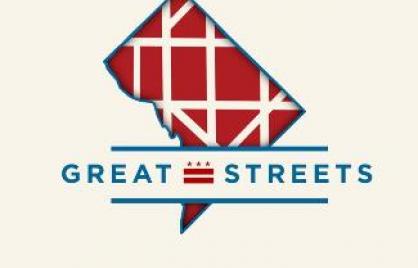 Recommend a Business for Great Streets
Do you know a business that is Great Streets Ready ? Tell us about them, we would like to share with them this grant opportunity.
Want to be a part of Small Business Week?
Current and past Great Streets Grantees
Click below to participate in the Small Business Rewards
Join the "Small Business: The Heart of DC" Rewards Program DC Small Business Week, April 30 - May 4 , is a time for us to recognize, celebrate, and support local small businesses because they are the heart of the District. This year DC is marking the occasion with the launch of the "Small Business: The Heart of DC" Rewards Program to incentivize Washingtonians and visitors to patronize small businesses throughout the week.
Participating businesses offer a 10% discount to customers who present the "Small Business: The Heart of DC" rewards card when making their purchase throughout the week.
Participating is a great way to connect with consumers who value and want to support local small businesses like yours!
Enrolling and participating in the rewards program is easy and it only takes a few minutes. Register online and the Coalition for Nonprofit Housing & Economic Development will follow up with to you to drop off a rewards poster and cards.
The deadline to sign up your small business is Wednesday, April 25 .
Please visit https://www.cnhed.org/dcsbw-rewards-program/ to enroll.