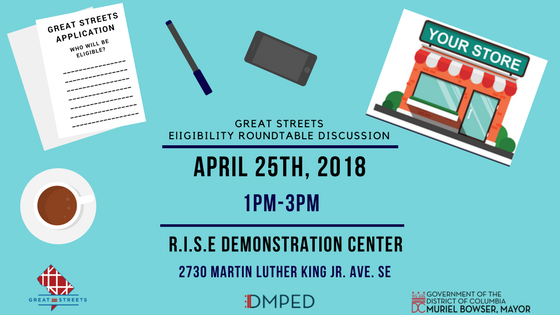 Let's Talk Eligibility
You've expressed interest in joining the discussion on Great Streets Eligibility and we'd like to cordially invite you to do just that!
April 25th, 2018 from 1-3 P.M. please join us at the
R.I.S.E Demonstration Center!
This event will ask you to critically think about the types of businesses that should be Great Streets eligible. We want to hear from you about how we may change current criteria and about what should stay the same. We look forward to hearing your ideas and thank you in advance for your input!
Best,
The Great Streets Team