MURALS DC - Beautifying The City One Wall At A Time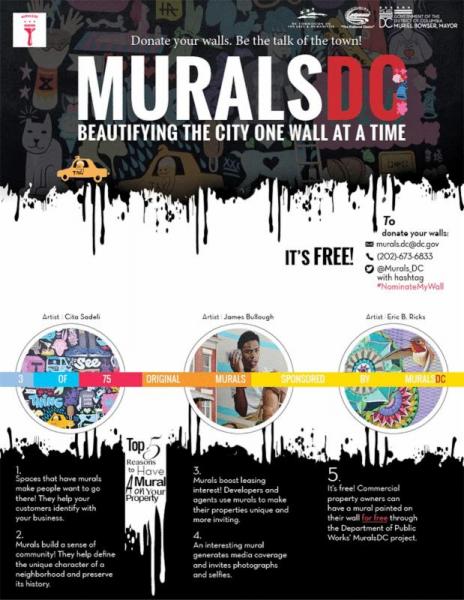 Murals create interest, foot traffic, and attract patrons to your business all while beautifying our wonderful city. Donate a bare wall in your commercial business to the Department of Public Works' MuralsDC Project.
To donate your wall email [email protected] , call (202) 673-6833, or use the hashtag #NominateMyWall and tag @Murals_DC on twitter.