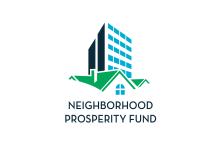 FY23 NEIGHBORHOOD PROSPERITY FUND
Grant Identification No.: DMPED – FY23-03 NPF
Request for Applications (RFA) Release date: January 30, 2023
Submission Deadline: March 3, 2023 at 5:00PM ET
The Deputy Mayor for Planning and Economic Development (DMPED) invites the submission of proposals for the Neighborhood Prosperity Fund (NPF) pursuant to DC Official Code §2- 1210.71. NPF incentivizes community development, economic growth, and job creation by leveraging local funds to provide gap financing for projects that attract private investment to distressed communities.

REQUEST FOR APPLICATIONS (RFA)
FY23 Neighborhood Prosperity Fund
RFA ID#: DMPED – FY23-03 NPF
Release Date: January 30, 2023
Deadline Date: March 3, 2023 at 5:00PM ET
To be considered for funding, applicants must apply online at the Office of the Deputy Mayor for Planning and Economic Development GrantVantage Online Application Portal.
Online Application
For the application process, applicants will submit proposals using the online grant management system at: GrantVantage - Application Process.
Applications will be submitted online through the GrantVantage system. Applicants will be required to follow a series of steps to submit their application: Applicant Instructions for GrantVantage
Create an Applicant Profile

Answer applicant questions
Applicants will send technical support questions to GrantVantage at

[email protected]

. Technical assistance will be available during business hours 9:00 am - 6:00 pm EST.
For questions about the grant content, applicants will submit questions to

[email protected]

.

Program Guidance

Point of Contact
DMPED Grants Team
Phone: (202) 727-6365
Email: [email protected]
​