Last Date:
Location:
3200 Martin Luther King, Jr. Avenue, SE, Washington, DC 20032
Building:
Congress Heights Community Training and Development Corporation
Details: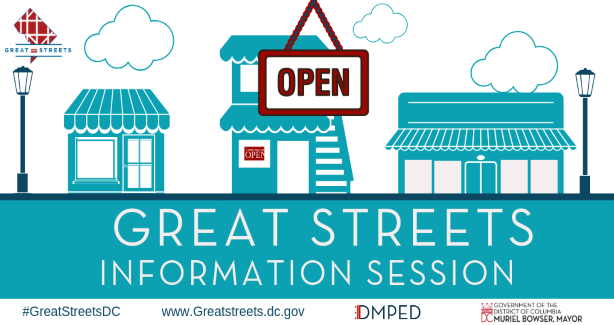 Please join the Office of the Deputy Mayor for Planning and Economic Development's Great Streets Team for an informative session on how to prepare a competitive application for up to $50,000.00 through the 2020 Great Streets Small Business Retail Grant.
This information session will focus on the Fiscal Year 2020 Great Streets Small Retail Grant Application which opened on September 20, 2019.
More information can be found here: www.greatstreets.dc.gov.
For questions please email: [email protected] or call (202) 741-7620